Hey there! This post may contain affiliate links. As an Amazon Associate, I earn a teensy commission from qualifying purchases when you buy through these links (at no additional cost to you). For more info, please check the full disclaimer.
Rheumatoid arthritis (RA) is one of women's most common auto-immune diseases. Although there's no solid cure, luckily, you can try several home treatments for rheumatoid arthritis in hands to alleviate the pain. 
Per the Rheumatoid Arthritis Support Network, rheumatoid arthritis affects up to 1.3 million Americans annually. Also, research shows women are three times likelier to experience this bone disease than men!
If you or someone you know suffers from excruciating pain in hand joints due to RA, this article offers ten must-try home remedies to treat rheumatoid arthritis finger pain.
What is Rheumatoid Arthritis?
RA is an auto-immune disease where the antibodies mistake the joints' lubricating fluid (synovial fluid) as a foreign or hazardous agent. As a result, it starts attacking and damaging the cells, leading to inflammation, redness, stiffness, and joint pain that may persist for years.
Although it causes debilitating pain all across the body, RA mostly occurs in the hands. Aching joints can limit activities and significantly affect the quality of life.
What are the Symptoms of Rheumatoid Arthritis?
The most common symptoms of rheumatoid arthritis include:
Stiffness and pain in more than one joint
Joints inflammation and redness
Pain persists for more than 30 minutes
Symmetrical symptoms (right and left side of the body getting affected simultaneously)
Morning stiffness
Improper gait
Persistent fatigue
Low-grade fever
Loss of appetite
Poor mental health
Weight loss
According to Arthritis Foundation, the symptoms of rheumatoid arthritis in women commonly appear between 30 to 60 years.
Read More: 12 Ways to Reduce Risk of Osteoporosis Fractures in Winters/Rain
What are the Risk Factors Associated with RA?
Although the causes of rheumatoid arthritis are still unknown, healthcare experts have figured out several factors that significantly aggravate RA.
If your parents, siblings, or any blood relatives have rheumatoid arthritis, your chances of getting it are pretty strong. The disease occurs because of a specific gene called HLA (human leukocyte antigen) class II genotypes. People with these genes are at a high risk of developing RA, especially if they smoke or are obese.
According to the CDC, women are more likely to develop rheumatoid arthritis than males. The latest figures show two to three times more prevalence in women.
Although RA can hit at any time in life, people over 60 are most commonly affected.
Smokers tend to trigger their HLA gene and aggravate RA.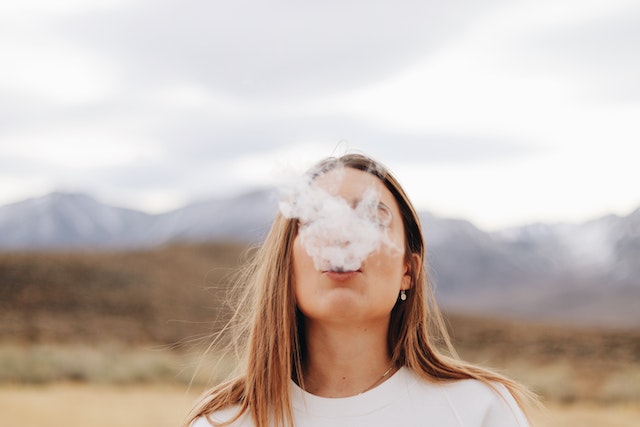 The heavier a person weighs, the higher their chances of developing rheumatoid arthritis. Multiple studies link RA to obesity.
Women who have never given birth are at a higher risk of developing rheumatoid arthritis than women who have delivered.
As a woman ages, her pregnancy hormones, estrogen, and progesterone levels drop. A decrease in these hormones can also leave them more exposed to RA.
Read More: 15 Incredible Foods With High Estrogen
A traumatic event and its stress can also trigger rheumatoid arthritis.
Environmental factors such as pollution and hazardous chemicals are also risk factors for RA in women.
What Types of Treatments are Available for RA?
After diagnosis, there are various treatments for rheumatoid arthritis in hands.
The most common path is medications. Some over-the-counter medications relieve symptoms and may also slow down the progression of the disease. However, overdose or long-term use may pose side effects, such as gastric ulcers, bruising, elevated blood pressure, or liver and kidney problems.
For moderate to severe rheumatoid arthritis, doctors may prescribe Disease-Modifying Antirheumatic Drugs or DMARDs. These drugs also have a few long-term side effects; for instance, liver damage, hair loss, and immune system disorders.
Read More: 7 Tips to Reverse Diabetic Hair Loss
Biological therapies that alter the immune system are also an option, as they suppress and relieve symptoms of RA. Biological therapies' side effects include more instances of infections, symptoms of heart failure, and skin diseases.
In addition, physical rehabilitation and occupational therapies help learn how to live with the condition.
If rheumatoid arthritis has damaged or deformed your joints, doctors may recommend surgery to correct them and reduce pain.
What are Some Home Treatments for Rheumatoid Arthritis in Hands?
While they are no replacement for medications, home remedies can considerably benefit your life quality and help with the symptoms.
Here are a few natural remedies for treating rheumatoid arthritis in hands.
1. Apply aloe vera
Aloe vera is one of the best treatments for rheumatoid arthritis at home. It is available as tablets, gel, or powder, or you could extract it directly from the plant leaf. It has several benefits and is used for healing purposes.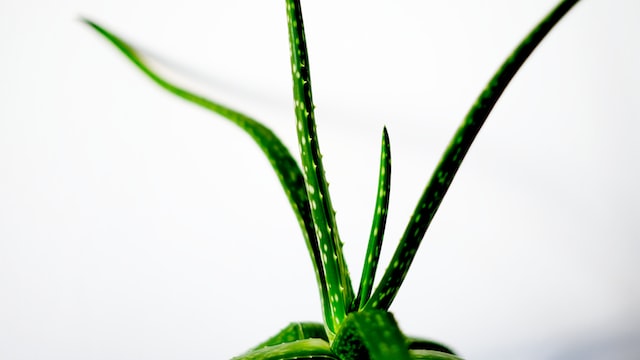 Due to its natural anti-inflammatory effect, aloe vera is extremely popular among RA patients. It reduces the swelling around joints, relieves pain, and does not cause gastrointestinal disturbances like NSAIDs.
You may apply it topically over the affected joints. However, research in the Central European Journal of Immunology also indicates its benefits if consumed orally. 
2. Consume a low-protein diet
Foods low in animal proteins are anti-inflammatory. They reduce the number of flare-ups and help control RA symptoms.
You will want to cut back on lactose, gluten, and meats. Plus, anything that disturbs your stomach may cause an inflammatory reaction in your hand too.
So what should your diet contain instead? An anti-inflammatory diet with more legumes, seeds, nuts, and other plant derivatives, as it's a surefire home remedy for rheumatoid arthritis in hands.
3. Go for acupuncture
Rooted in ancient Chinese culture, acupuncture is among the best treatments for rheumatoid arthritis in hands. It uses extremely fine needles to reduce the effects of inflammation in your body.
Although there is not much research to back the science behind acupuncture, people have found it helpful in relieving pain.
However, you should always ask your doctor before getting acupuncture for RA since the process involves a needle and can be dangerous without precautions.
4. Engage in exercise
Doctors recommend keeping your joints moving, especially if you have arthritis. RA patients tend to rest their hand joints because of the pain. But not using them would eventually cause "rust," resulting in an even worse condition.
Some easy hand exercises can keep your hands moving. Try stretching your fingers or squeezing a stress ball. You can start with only a little exercise each day and then progress to a more strenuous routine.
Read More: Daily 15-Minute Morning Yoga Routine
5. Use Boswellia
Boswellia is a tree native to India. According to a review in the Indian Journal of Pharmaceutical Sciences, Boswellia's gum contains a substance that has anti-inflammatory properties and can be used among other alternative treatments for rheumatoid arthritis in hands.
However, you'll want to be careful of the dosage. High doses of Boswellia can harm your liver, so never use it without consulting your healthcare provider.
6. Take a massage
People have been using massages to relieve pain for a long time. Modern science also backs the effectiveness of massage in reducing pain and inflammation.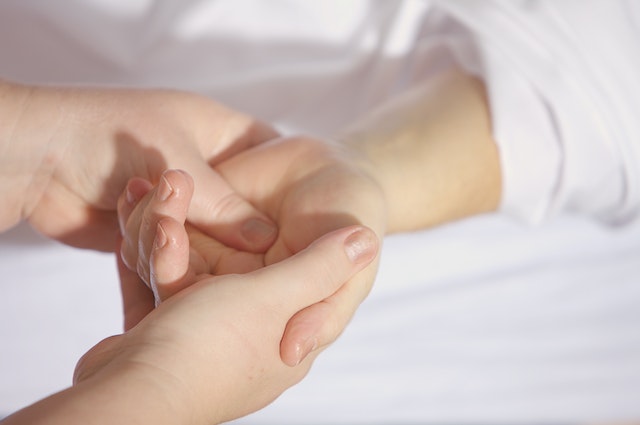 For treating rheumatoid arthritis in the hands, look for a massage therapist with experience with RA patients. Also, it is good to inform your therapist beforehand if you have a tender spot. Ask them to lightly massage your fingers and wrists, as that could reduce the symptoms of swelling.
7. Use Eucalyptus
Eucalyptus is a well-known herb used to treat several painful body conditions. The anti-inflammatory tannins present in the plant can reduce swelling and pain. Many pain killers and gels contain their extracts. Also, many RA patients benefit from eucalyptus aromatherapy.
You can also use the oil directly on your hand for relief. But before applying it, always test it on a small portion of your skin to rule out the possibility of an allergy. Mixing eucalyptus oil with almond oil and rubbing it gently over your fingers and wrists is also one of the most effective treatments for rheumatoid arthritis in hands.
Read More: 11 Must-try Home Remedies for BV
8. Consume omega-3 fish oil
Omega-3 fish oil is a natural supplement found in seafood. It is also available as capsules that you can consume daily to treat rheumatoid arthritis in your hands. The anti-inflammatory properties make it an ideal supplement for your healthcare routine.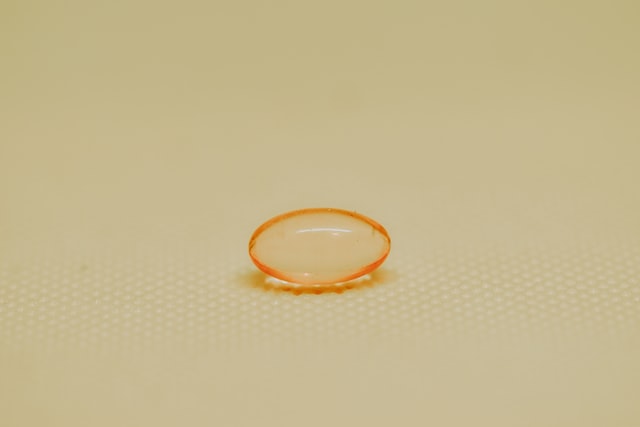 A dose of 1,000 milligrams twice daily is sufficient for RA patients. However, keep in mind that omega-3 may interfere with the action of certain drugs. You should ask your doctor before using it.
Read More: 25 Best Foods for Pregnancy Heartburn Relief
9. Try heating pads
Heat treatment for rheumatoid arthritis in hands works in two ways: it relaxes the sore muscles and boosts blood flow. You can use a hot pack, a hot and damp towel, or a microwavable heating pad. Ensure that the heat is bearable and does not cause skin burns.
If you are pregnant, have high blood pressure, or have heart disease, you should keep your heat treatment within a limit.
10. Try cold compresses
Like heat, a cold compress can also treat rheumatoid arthritis pain in hands. Cold decreases swelling and help with the pain. But don't overdo it. Instead, take half-hour breaks between the treatments.
The Bottomline
Medications are one of the most common go-to treatments for rheumatoid arthritis in hands. However, several proven home remedies could also help ease chronic pain in fingers.
References
https://www.ncbi.nlm.nih.gov/pmc/articles/PMC6422329/
https://www.ncbi.nlm.nih.gov/pmc/articles/PMC7693010/
https://academic.oup.com/rheumatology/article/42/5/652/1784589
https://www.sciencedirect.com/science/article/pii/S245186542200093X
https://pubmed.ncbi.nlm.nih.gov/20679979/