Hey there! This post may contain affiliate links. As an Amazon Associate, I earn a teensy commission from qualifying purchases when you buy through these links (at no additional cost to you). For more info, please check the full disclaimer.
The much-awaited Amazon Prime Day 2022 is just around the corner. So it's high time you start setting your budget, making your lists, and buying the best items during this mega sale parade!
It's a once-in-a-year opportunity to get your hands on incredible electronic gadgets, fitness equipment, household health essentials, pregnancy and baby products, and a lot more.
But before we get to the most amazing early access deals on Amazon Prime, let's first clarify a few FAQs you might have about this annual shopping event.
What is Amazon Prime Day?
Amazon Prime Day is a perfect time to make big savings on the best discount products by local and international businesses. It's an exclusive 2-day parade for Prime members with more than a million products on sale.
If you're on a budget, you can get some really good offers on health, wellness, and fitness products. You'll also find amazing Amazon Prime Day deals on tech gadgets and accessories to help you achieve your health goals.
Is Amazon Having a Prime Day in 2022?
Yes, and it's going to be EPIC!
Mark your calendars and be ready for a 2-day Amazon Prime Day 2022 annual savings event taking place on 12th and 13th July 2022. Since it's just around the corner, now is the best time to learn all you can about the Prime Day sale.
The Prime Day deals go away fast so make sure you're well prepared beforehand. 
But more on that later.
Amazon Prime Day vs Amazon Prime: Is It The Same?
This is one of the biggest confusions I've come across.
Amazon Prime is a service by Amazon that gives you FREE access to a wide range of movies, videos, and books for reasonable subscription charges. You can also enjoy free shipping during special sales.
On the other hand, Prime Day is a mega shopping event for said members. This day showcases millions of money-saving deals on Amazon products in numerous niches.
What's So Special About Amazon Prime Day?
Amazon Prime Day 2020 was a big hit. People made a whopping $1.4 billion in savings from major household products.
Needless to say, now's the time to grab the best buys of Amazon Prime Day 2022! Even if you don't buy anything, you can still stream a variety of health and wellness documentaries on Prime for free.
Here are a few things you need to know before this year's Amazon Prime Day begins:
Members get a free 30-day trial after first signing up for the service without any hidden commitments.
After the trial ends, you can either select the monthly ($12.99) or annual subscription ($119) package. You can cancel anytime.
Do you get government assistance or have an EBT card? Awesome – you qualify for 50% off Prime shopping!
Throughout Amazon Prime Day 2022, you can enjoy 2-day free shipping. The best part? You can select 2 days of your choice to receive the orders. Pretty sweet, eh?
Members also get early access to the best buys of Amazon Prime Day about 30 minutes before anyone else. You can find early access deals here – save the link and keep checking back!
Alexa will announce early Prime Day deals for you as well!
If you're a mom or soon-to-be-mama, you can grab a plethora of baby and pregnancy products on Amazon Prime Day for 20% off!
Are you all prepped to save big on #Amazon Prime Day 2022?🤩🤑

Get ready and discover the best early access deals in health & fitness!🏋️‍♀️💰
Amazon Prime members can enjoy reading health stuff for free! You'll gain access to thousands of popular and emerging wellness ebooks, health magazines, and audible books by health experts and professionals. Browse the collection on Amazon Kindle Books.
Are you a TV show person? During Amazon Prime Video deals, you can watch numerous award-winning healthcare videos, TV series, movies, and documentaries by wellness content creators from around the globe. Check out the selection here.
Prime members are eligible to earn a $5 credit when paying via Amazon Cash. It's a hassle-free service to help you shop with convenience without the need for credit or debit cards. This payment mode is completely interest-free and is a great option for buying health products on a budget.
You can also explore and buy from Amazon Pharmacy during this event. Get free 2-day delivery on prescriptions and enjoy mega discounts on medicines.
The biggest advantage of signing up for Amazon Prime is fresh discounted organic groceries including fruits and veggies that you can buy at Amazon Whole Foods Market.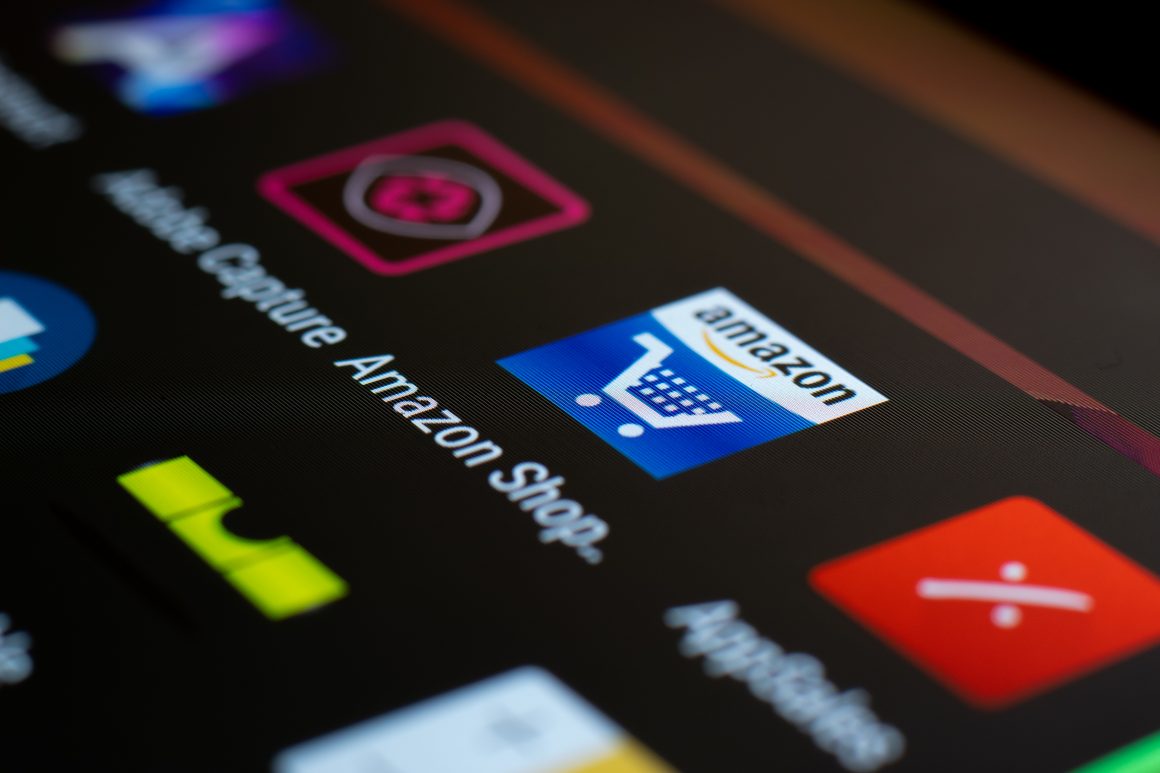 Amazon Prime Day 2022 also brings you a chance to save $10 off when you shop from small businesses. It's a great opportunity to support the small business owner community and grab the best deals during this year's Prime event.
You should also make the most of the Amazon e-Gift Card for Prime Day from $50 to $150 or more. Send it over to your loved ones so they can avail the best discount deals during Amazon Prime Day. Luckily, after redeeming there's no expiry!
9 Things You Must Do Before Amazon Prime Day 2022
The first thing you need to do is figure out how you can take full advantage of Amazon Prime Day discounts.
This mega money-saving event comes once a year and it'd be a shame to miss out on various incredible Amazon Prime deals on health and wellness products.
Here are a few things you must do before Amazon Prime Day arrives:
Sign up for Amazon Prime:
First things first – sign up for Amazon Prime right away. Go to this link and start your 30-day free trial today. You can cancel anytime so don't worry about payment.
Besides bookmarking the Amazon Prime Day deals browser page on your desktop, you should also download the app. This will help you grab the Prime Day discounts as soon as they go up and you won't miss out on the good stuff!
It's best if you turn on Amazon Prime deals notification to get alerts whenever your favorite items go on sale.
You also need to keep your budget in mind. If possible, set aside a certain amount for this 2-day Prime event. You can also sign up for Amazon Cash to pay without any hassle of entering card details.
Check out early access deals:
Keep an eye out for the early access deals on Amazon Prime Day 2022. They go away fast so you'll need to be alert.
Make a wish list and watch list:
One of the best things to do before Amazon Prime Day arrives is to create a separate watch list and wish list. Add the items you find from daily deals to them so you don't forget. Watch list will help you keep an eye on the Prime deals and you can order them ASAP.
Keep an eye on health products:
A huge variety of Prime health products are a must-have for those who're on a budget. You can find diabetes monitors, blood pressure kits, pregnancy, and baby items, hygiene products, and household health essentials like thermometers, weighing scales, and even first aid kits.
Grab the best deals on wellness items:
Amazon Prime Day 2022 is a great chance to stock up on numerous wellness products for women as well.
For example, self-care kits, herbal teas for menopause and fertility, essential oil sets, diffusers, and the best selection of nutritional supplements for graceful aging, improved heart health, and boosting metabolism.
Make the most of Prime Day fitness deals:
Did you know you can create your home gym with brilliant fitness equipment discounts on Prime Day?
Grab high-quality yoga pants, exercise equipment, yoga accessories like yoga mats, weight-lifting items, athletic gear, fitness trackers, and various electronic gadgets.
Can You Really Get $10 Off On Amazon Prime Day?
Yes! If you buy from small businesses between 7-22 June, you can enjoy $10 savings after spending $10. Shop from the best small businesses and grab the best buys of Prime Day deals before everyone else!
Are There Workouts On Amazon Prime?
If you wish to start a new fitness or yoga routine this year, you're in luck! With Amazon Prime Day discounts, you'll get FREE access to thousands of exercise collection videos, yoga rituals, pregnancy exercises, and even weekly weight loss challenges.
Although we'll discuss some of our favorite Amazon Prime Day workout videos in this list, you can go check out the selection on your own.
The Best Health, Wellness, and Fitness Deals on Amazon Prime Day 2022
Here's a list of some of the best-rated health, wellness, and fitness products that you should grab on the Amazon Prime Day discount parade.
PREGNANCY AND MOTHERHOOD
Frida Pregnancy Kit for Hospital
If you're planning to have a hospital birth, this complete 15-piece Frida pregnancy kit is one of the best buys during the Prime Day event.
It contains a peri bottle, maternity underwear, maxi pads, pad liners, a healing foam spray, labor socks, a nursing gown, and even a travel kit.
With this ready-to-use hospital pregnancy kit, you won't have to worry about packing and only focus on hassle-free labor and delivery.
Boppy Nursing Pillow
The soft and comfortable Boppy nursing pillow will make your breastfeeding or bottle-feeding time a whole lot easier.
This thoughtful design by a fellow mama helps you cradle and position your baby in a proper position. It's so versatile that you can easily lift your angel on it during the first year. The cover is made using breathable fabric and can be taken off for a wash if it gets messy.
In short, it's one of the best durable baby products you must grab during the Amazon Prime Day sale.
Read More: The First Trimester of Pregnancy Guide
Earth Mama Breastfeeding Nipple Cream
Made thoughtfully by sourcing organic herbs, shea butter, olive oil, and beeswax, this soothing butter breastfeeding cream is a perfect product for mamas with sore nipples. It will help get rid of dry and chapped skin around the nips, moisturize the skin and make it super smooth.
Pack of 2 Maternity Belly Bands
Looking for stretchable and durable belly bands for during and after pregnancy?
These 2 comfortable bamboo clothes extenders will effectively support your baby bump and hide exposed skin. The seamless and smooth tailoring ensures the belly band looks just like your normal t-shirts and offers exceptional fitting.
These maternity support bands are made using a soft and breathable fabric that absorbs moisture and keeps the skin fresh, dry, and wrinkle-free.
You can grab it during Amazon Prime Day 2022 sale for a whopping $14 off and an extra $10 off with this coupon.
Solimo Ultra Thin Urine Leakage Pads
If you're tired of post-partum urinary leakage following a sudden cough, laugh, or sneeze, the Solimo ultra-thin incontinence pads are here to save you.
Each pack contains 30 pads, all regular length and comfortable to wear. The dual odor control layers absorb every last drop for 12 hours and keep your skin completely dry. Free from harmful materials like latex, the hypoallergenic fabric snuggles against the nether part and feels really soft and hygienic.
Pump it Up Lactation Supplement
The incredible feeling of becoming a mother comes with many overwhelming responsibilities including breastfeeding. Get your hands on Pump It Up Lactation supplement on Amazon Prime Day 2022 to ease the lactation process.
Made of all-natural herbs, these pills play a significant role during postpartum recovery. Only two capsules a day will give you an instant nutritional boost!
They are easy to swallow and contain various compounds with healing effects. Motherwort releases new-mom anxiety while Red Raspberry leaf supports quick milk release. Also, if your baby has colic gas issues because of breast milk, the herbs in this supplement will ensure a healthy baby's gut and prevent a gassy belly.
In short, it's a must-have product for first-time moms who need a reliable energizing supplement to ensure good health.
Bamboo Maternity Belt for Pain Relief
Are you a soon-to-be-mom worried because of abdominal and back pain? Grab the Skin-Friendly Bamboo Maternity Belt during the Amazon Prime Day 2022 sale for exceptional belly support and ease of movement.
This belt gently compresses the tummy, pelvis, and abdominal muscles to comfort your growing belly. With the full 360-degree coverage, this maternity belt eases pregnancy pain in the lower back and spine, allowing you to carry on with your daily activities without difficulty.
It's made from a breathable bamboo fabric that won't make you hot even in harsh weather. Plus, it's free from allergenic compounds. The material is quite stretchy and offers max expansion with no wear and tear, even after months of use.
Use our link to buy this bamboo pregnancy maternity belt with a 10% off coupon.
Bamboobies Women's Nursing Pads
Tired of breast milk leakage? Try Bamboobies Women's Nursing Pads, thoughtfully designed to absorb your milk effectively and protect your clothes from getting ruined in public.
Each pack includes 4 pairs of multicolor heart-shaped and round pads that you can wash and reuse again. The bamboo material is exquisitely soft and free from allergenic compounds and offers proper protection to chapped nipple skin.
Grab them during Amazon Prime Day 2022 at an additional 20% off!
Bamboobies Women's Belly Balm
For pregnant women who are agitated about getting stretch marks on their beautiful bodies, Bamboobies Belly Balm is a perfect remedy.
Prepared using natural and organic ingredients, this balm offers a soothing rejuvenating effect to your belly, hips, and thighs. Use it during the second and third trimesters and experience the wonderful benefits of shea butter and jojoba oil for your skin.
The cream is quite hydrating and keeps the skin soft and moisturized. You will be completely free of rashes and itches in no time! It has no artificial fragrances or harmful chemicals either.
So what are you waiting for? Go on and grab Bamboobies Women's Belly Balm during Amazon Prime Day sale on pregnancy tidbits before it's gone!
Smartypants Women's Vitamins
NUTRITIONAL SUPPLEMENTS
Smartypants Women's Vitamins
Smartypants multivitamins quality formula targets the overall health and wellness of women and guarantees graceful aging. Some of the benefits offered by this supplement are:
High amounts of Vitamin D3 for boosting immunity and reduce the risk of infections
Loads of Vitamin B12 necessary to prevent brain diseases and anemia
Sufficient Vitamin K to strengthen your bones
Elements that prevent blood clotting and help with heart diseases
Ample omega 3 fatty acids, needed for a healthy pregnancy and baby development
Biotin compounds for thyroid hormone balance and to improve hair and nail growth
Each bottle contains 180 gummies that can easily last for a month. All in all, it's one of the best budget supplements on Amazon Prime Day 2022 to get instant results.
Read More: 5 Best Vitamin B12 Supplements For Women
Naturewise Vitamin D3 Supplements (1-year supply)
Do you have Vitamin D nutritional deficiency? With most of the time spent indoors, your bones might not be soaking up enough sun rays.
But no worries. Naturewise Vitamin D3 pills target your muscles and bones with similar compounds to make them stronger and withstand all kinds of pressure.
No matter your age, taking these soft gel supplements regularly prevents sudden osteoporotic fractures and the risk of arthritis. Make the most of Prime Day discounts to get a year-long supply of this top-rated nutritional pill.
Organic Moringa Powder Capsules
Tired of achy joints and knee pain? Packed with various important nutrients, Pure Vida Moringa leaf powder capsules have quickly become the most popular supplements for women.
Besides having numerous vitamins, these pills also have sufficient calcium to restore your bone health as you age and keep them pain-free. The leaves are organically sourced from China and India and mixed in with essential minerals to energize your body.
It's also an ideal supplement to relieve neck, shoulder, or upper back pain, as it helps rejuvenate the muscles. Women with diabetes should also drink this tea to control blood sugar levels.
Get these capsules during Amazon Prime Day 2022 sale for a discounted price!
Goli Ashwa Supplements
Looking for vegan detox gummies to unwind, rejuvenate, and cleanse your body? Try the Goli Ashwa supplements on sale during Prime Day 2022.
These ashwagandha pills are completely free from gluten and gelatin. You can take them daily at any time of the day for an instant energy boost, to strengthen your teeth and gums, and become calmer and relaxed.
Ashwa supplements are also known to have a sedative effect that helps you sleep well. You'll also notice improved sexual performance and feel your ultimate best in bed.
So go on and grab this deal before it's all out!
Orgain Store Vegan & Low Carb Protein Powder
This vegan, chocolate fudge-flavored Protein Powder by Orgain Store is one of the best-selling protein powders on the Amazon Prime Day sale.
You can add a spoonful to your drinks and baked items for a nutritious boost. This powder is free of soy, dairy, or gluten so suits everyone with food allergies.
Grab this dietary essential before it's sold out!
Prevagen Improves Memory
Forgetting things as you age can be a real pain. Luckily, Prevegan Improves Memory supplements will help strengthen your brain cells and reawaken your mind powers – even in your 40s and 50s.
It's among the best-selling pills for a powerful mind and healthy brain function. Just one pill daily can prevent you from debilitating diseases like Alzheimer's and dementia in the long run. The most popular flavor is the orange chewable – it's super tasty and full of nutritious elements like vitamins and magnesium.
In short, this supplement has everything your brain needs for clear thinking. So don't miss the chance to get your memory back on track and buy it during Amazon Prime Day 2022 for a low price!
WORKOUT & YOGA
Portzon Dumbbells
Ready to get in shape for summer bod in a few weeks? The non-slip design of Portzon dumbbells with their exceptional special coating is worth a look! The dumbbells offer excellent grip and prevent callus formation from repeated use.
They are created using cast iron which is durable and tough. Even after using it for a long time, you won't notice any change in its construction.
Enjoy an amazing workout sesh using these high-grip dumbbells for cardio, weight loss workouts, or sculpting your shoulders and arms. Select from a wide range of aesthetic colors. Order during Amazon Prime Day 2022 and get a huge discount!
Sunny Indoor Cycling Bike
This quality bike from Sunny Health and Fitness Endurance Series is one of the most top-selling items during Amazon Prime Day 2022 deals. Made using long-lasting magnetic components, this sturdy indoor cycling bike requires minimal maintenance, making it worth your money!
The remarkable performance is boosted through various features like calorie checker, distance calculator, time and speed monitor, pulse checker, RPM monitor, and even an odometer. Even if you're a beginner, the cycle is pretty easy to handle.
You can paddle silently without making any noise during any time of the day. It's comfortable enough to help you cover long training sessions with ease.
So go ahead and grab this amazing indoor cycling bike on the Amazon Prime fitness section for a whopping $51 savings and use my link to get an additional $20 off at checkout.
PAIN RELIEF
Heating Pad for Cramps & Backache Relief
Are you tired of exhausting period cramps? Do you often wake up with severe backache? Not anymore!
This warm and soft heating pad offers excellent pain relief with its extensive 6 varying temperature settings. The plush surface is super comfy to lay down, even during painful cramps. The system heats up real quick and offers a moist heat setting for a deeper muscle massage.
Buy it during Amazon Prime Day 2022 sale for an incredible discount price!
Shiatsu Electric Massage Pillow
Designed for in-depth muscle pain relief in the upper and lower back, arms, legs, shoulders, and neck, this heating massage pillow is worth every buck you spend!
The electrical heating and kneading techniques ease every tight knot in your body and ensure full relaxation. It has a long cord for added mobility anywhere in your home or office. The cushion is soft, comfy, and light in weight, making it a perfect massage pillow for tiring days.
Because of its popularity, the Shiatsu Massage Pillow goes fast during the Amazon Prime Day sale so hurry up before you lose it!
HoMedics Percussion Massager
With 4 variable speed and intensity adjustments, the HoMedics percussion massager is among the best-selling buys on Amazon Prime Day. Homedics electrical massager offers an invigorating experience to release tension from your limbs, back, and neck so you can sleep better.
The device is portable and easy to carry during travels. It has two movable rubber heads that heat up and reaches angles with deep aching tissues. Moreover, the handle is sturdy and has a remarkable grip.
All in all, HoMedics heatable percussion massager is your go-to aid for the ultimate pain relief experience you deserve.
Read More: 8 Super Easy Yoga Poses to Relieve Neck Pain
Hi Clasmix Knee Compression Socks
Do you wish to prevent foot and leg swelling, ease varicose veins, treat shin splits, and find the best calves support for running, sports, or pregnancy pain?
The super versatile graduated knee-length compression socks are just the right product for you! With every use, you'll notice significant targeted pain relief in aching regions and rejuvenated muscles.
They have a multi-purpose design made of a breathable copper fabric that ensures adequate blood circulation throughout any activity. The fabric remains dry and wicks away moisture effectively.
Conclusively, the quality, comfort, and impeccable therapeutic support for the limbs make Hi Clasmix compression socks a must-have during Amazon Prime Day 2022 discount madness!
Ergonomic Donut Pillow Cushion
Do you have severe pain in the tailbone or suffer from hemorrhoids? A supportive donut cushion can help you sit properly and alleviate pressure from painful regions.
Because of the ergonomically large design, the donut pillow cushions your pelvis comfortably, making any hard surface easy to sit on. It's made of a lightweight foam that can endure up to 250 lbs weight.
This donut cushion is portable and can be placed on seats, sofas, and even wheelchairs. Just like regular pillows, you can wash and remove their cover in a machine or by hand.
All in all, it's one of the best donut cushions for women suffering from sciatica, back pain, hip injuries, or even leg aches. Go on and order during Amazon Prime Day 2022!
Rosenice Arm & Shoulder Support Sling
Rosenice's comfy support brace for your arms, elbows, shoulders, and wrists offers incredible pain relief from accidental injuries or arthritic fractures. The sling is pretty light to wear and is made from a long-lasting and breathable polyester, that promotes max airflow.
It has a padded shoulder strap that ensures a proper fitting for deep relaxation. You can easily adjust the arm sling, shoulder pad, and cuffs according to the contours of your limb.
The Rosenice arm support sling will help you recover in no time and your healing journey more comfortable and soothing. Order now on Amazon Prime and avail the discount & shipping offer!
Relief Expert Cold Therapy Wrap for Upper Back & Neck
One of the most amazing neck shoulder ice packs is on sale during Amazon Prime Day 2022. The Relief Expert reusable cold wrap is ideal for countering muscle soreness and swelling from arthritis or injuries.
The best feature is its thoughtful two-side design. The first is a plush side for an instant soothing effect while the other offers cool support reaching deep issues. What makes it different from other products is its 30% thicker gel, penetrating the in-depth muscle knots.
Leakage won't be an issue as the ice pack is enclosed in a long-lasting stitched fabric. It's big enough to support the entire upper back and neck region.
All in all, it's a convenient portable product, aiming to provide cold therapy to the achy neck, back muscles, and painful shoulder joints. Get this therapy ice pack now for a discount price!
HEALTH AND FITNESS GADGETS
Fitbit Multifunctional Smartwatch
This copper-colored feminine Fitbit smartwatch combines a variety of amazing features in one gadget. The always-on display shows your heart rate, plays music from your favorite apps, has a location tracker, a sleep cycle monitor, and has a voice command system.
You can even get weather updates, set alarms and reminders, receive texts or calls and use GPS by connecting your Fitbit Bluetooth smartwatch to your phone.
The battery would last for about a week so there' no hassle of frequent charging. All in all, the versatility of this fitness tracker makes it a must-have Prime day product on sale for women who want to be more mindful of their wellbeing.
Read More: 10 Best Weight Loss Exercises for Beginners
Wahoo Fitness Tickr Fit Armband
This personalized fitness tracker is a more affordable option than the Fitbit smartwatch. It's ideal for tracking your heart rate and calories lost during hardcore exercises or running.
Plus, the GPS tracker connects to various devices through Bluetooth, including bike computers, cellphones, and tablets to keep a record of your progress.
Grab this stylish and affordable armband during the Amazon Prime Day sale and stay updated on your fitness goals.
Polar Heart Rate Monitor
This waterproof device is one of the best fitness gadgets on sale during the Prime Day 2022 event. The durable unisex tracker straps to the chest and monitors your heart rate accurately, while recording data on Nike, Strava, and various other fitness apps.
Perhaps the best feature is its versatile usage and comfortable, easy-to-wear design. You can use the water-resistant tracker during swimming, snorkeling, and rowing without any risk of internal moisture. It's also perfect for intense running, cycling, and workouts.
If you're worried about your heart health, use this opportunity to grab the Polar HRM tracker soon on Amazon Prime for a whopping $16 discount and free shipping.
FirYawee Smartwatch Waterproof Fitness Tracker
This unisex smartwatch is a simple budget fitness tracker with Bluetooth integration. It's designed thoughtfully to monitor your heart rate with high accuracy. Plus, you can get a report on your sleep pattern to understand how well you are resting.
In terms of fitness, the smartwatch counts your daily steps to help you meet your targets. You can easily wear the waterproof FirYawee to sports such as cycling, badminton, running, skipping, swimming and football.
The best thing about this smartwatch is the 7-day battery life and a huge variety of integrations with various fitness apps. You only need to charge it for 2 hours and you're good to go for a week!
Order your FirYawee Smart Watch during Amazon Prime Day 2022 with fast shipping!
Read More: 6 Best Herbal Teas for Sleep
Lovia Digital Blood Pressure Monitor
A healthy blood pressure is necessary to prevent cardiovascular diseases. For this purpose, you need a proper monitoring device to keep a check on your blood pressure fluctuations. The Lovia super accurate digital blood pressure machine is the best option for you!
Even if you're a beginner, you can easily check the readings from the ease of your home. Besides blood pressure, you can even monitor heartbeat and pulses to stay on top of your heart health. The device is relatively simple to use. It has adjustable and comfortable cuffs that you can easily adjust to your liking.
The large LCD screen along with backlight provides outstanding reliability – the numbers are big enough and easy to read. It has a good battery life and comes with a USB charger. All you need to do is press the Start key and you're good to go!
Grab the Lovia Blood Pressure Monitor during Amazon Prime Day deals and enjoy the comfort of checking your blood pressure at your convenience.
Contec Portable Pulse Oximeter
With the rapid increase in COVID cases, there has been a huge demand for high-quality pulse oximeters to check oxygen levels in the blood. Being mindful of your pulse rate and blood oxygen saturation is also necessary while exercising or during sports.
This is one of the best pulse oximeters online for sports and health enthusiasts. You can see the pulse wave on its big OLED multidirectional display. The fingertip clip material is made up of silica gel which is soft and free from allergenic components.
The best feature is its portability. Contec pulse oximeter is small, compact and light, making it convenient for traveling and outdoor use. Just insert fresh batteries and start using the device right away!
You can take advantage of Amazon Prime Day 2022 sale and get your hands on this SPO2 monitor before it's gone. Order now!
SELF-CARE AND THERAPIES
Dr. Teal's Epsom Salt Bath Solution
Epsom salt baths are all the rage in self-care sphere right now – and for a good reason too. This new self-care product has won the hearts of women with its remarkable relaxing and soothing properties.
Soak in the solution every night before bedtime for at least 20 minutes to feel the magical effects of Epsom salt on your mind and body. This healing compound calms your mind, helping you enjoy a restful night after a tedious day. It also relieves aching muscles and relaxes every tense muscle.
Dr. Teal's Epsom Salt bath solution is one of the most popular buys during Amazon Prime Day. So hurry up and get your hands on it before it's gone!
Read More: 15 Exciting Self-Care Ideas for Sunday Day and Night
10 Essential Oils Bath Bombs Gift Set
Thinking of a perfect self-care gift set for your friend, sister, or mom? This set of 10 stainless and organic bath bombs is a memorable present for your loved ones who work hard and rarely have time for themselves.
Each bath bomb is created with natural, soothing ingredients like shea butter, citric acid, baking soda, sunflower oil, and sea salt. The colors don't stick and ruin the bathtub, so you can rest assured there are no harmful colorants.
In short, it's a thoughtful gesture for your vegan girls who need some serious self-care routine.
Grab the 360Feel Bath bomb gift set for a discount price on Amazon Prime Day 2022 and send it right away!
Read More: Best Self-Care Gift Baskets for Her
Bokek Dead Sea Bath Salt
Sourced from the residue of evaporated Dead Sea water in Israel, the Bokek salt pack is rich in nourishing minerals for your skin. It's completely scent-free, ensuring it has no extra artificial ingredients or fragrances. In short, this is one of the purest Dead Sea salts you can find on the market!
Taking a bath in the coarse grain saltwater rejuvenates and detoxifies your body after a hectic week. Scrub it all over your body to ensure deep muscular cleansing.
What's a better self-care routine than this, eh? Go ahead and get your hands on the Bokek Dead Sea salt before it's gone.
HERBAL TEAS
Licorice Root Tea
Known to ease acid reflux and improve digestive health, licorice root tea by Traditional Medicines is one of the best herbal teas you should buy during the Amazon Prime Day event.
This sweet and earthy flavored tea is rich in flavonoids that prevent you from infectious attacks. It's also capable of managing high blood sugar symptoms in diabetics and relieves inflammation in the feet. USDA has approved the tea to cleanse your lungs and strengthen the respiratory system.
So get your 16 caffeine-free licorice tea packs for an amazing discount!
Lady's Mantle Fertility Tea
Are you having trouble conceiving? Drink up this fast-acting and safe fertility herbal tea by Secrets of Tea. Each pack offers up to 20 servings that can easily last you a month or more!
Combining a variety of herbs such as chaste berry, red raspberry, peppermint, and mint leaves, this Lady's Mantle concoction will boost your chances of getting pregnant naturally without meds.
All these herbs are known to increase estrogen, improve your sexual health, and create a suitable environment for your baby's development.
If you order it during Amazon Prime Day 2022, you get an instant $10 off using my link!
Read More: 15 Safest Fertility Herbal Teas to Get Pregnant Quickly
Pregnancy Heartburn Relief Tea
Exhausted from constant puking and digestive cramps during pregnancy?
Acidity during pregnancy can be a real pain. Luckily, you can get rid of the symptoms by drinking this powerful acid reflux herbal tea by Birds and Bees.
Blending the holistic healing benefits of chamomile, meadowsweet, and lavender, this light solution is a perfect natural remedy to ease horrible ulcers and heartburn in pregnancy. It's 100% free of caffeine, gluten, or artificial flavors and only includes organically sourced leaves.
In short, the 30-day stock of Birds and Bees heartburn tea is worth trying for expectant mamas and anyone with a tricky gut.
GENERAL HEALTH & WELLNESS
Dre Health 100 Disposable Gloves
Made from stretchy rubber, Dre Health's powder-free disposable gloves are a good option for casual home use. Each glove has a beaded cuff, offering excellent fitting and grip to your wrist.
These pairs of transparent gloves are suitable for house cleaning, medical help, preparing food, professional use like tattoo parlors, salons, and even janitorial services. They are strong, long-lasting, and free from allergic materials like latex.
With each pack, you get 100 gloves, so you're good for months to come! You can select from various available sizes that suit you best.
Order this pack of disposable rubber gloves during the Amazon Prime Day sale to get instant discounts.
2 Face Shields With Glasses
Staying safe without compromising your style can be tricky. But this clear safety face shield offers amazing protection from pollutants while adding a dash of elegance to your get-up.
It has high quality and comfortable design. Nose attachment prevents the face shield from touching your face contours. The entire face protective cover and goggles are made from an environment-friendly polycarbonate lens material that effectively shields your eyes and nose from chemicals, saliva, paint, and infectious germs.
Grab this pack of 2 protective face shields during the Amazon Prime Day discounts to enjoy all kinds of indoor and outdoor activities without worries. It'll last long, won't get scratched, and will be worth every penny spent!
Trendy Reusable Face Masks
Another great accessory to add to your daily wardrobe is a stylish and reusable face mask. Yiiza protective face masks offer exceptional protection against foreign particles and environmental hazards. It's comparatively a better investment than disposable masks because you can easily wash and reuse them everyday.
This product offers excellent protection from dust, smoke, and germs lingering in polluted air. Both ear-wearing loops are made of soft elastic that won't leave a mark on your skin.
The entire mask is made from imported high-quality cotton that feels super soft and comfortable against your skin. It sports an adjustable fabric on the nose bridge, offering remarkable fitting for your face cut. If you wear specs, even while doing vigorous activity, it won't irritate or fog your glasses.
This black-coloured pack of 3 masks is equally handy for indoor and outdoor use. Grab this amazing discount offer during the Amazon Prime Day sale soon.
Women's Laptop Tote Bag
A fashionable bag that can fit your 15-inch laptop easily and still has the capacity for extra files and papers? Yes, please!
This tote bag has sufficient space, a protective compartment, and an elastic Velcro strap to prevent accidental damage to your device. The built-in charging cable allows easy mobile charging wherever you go.
With 15 pockets for additional storage, this stylish tote bag offers versatile usage, besides being your go-to laptop or tablet carrier. You can even carry cosmetics, books, and basic office necessities without a problem.
This Monstina tote bag is perfect for students, boss women or your daily WFH needs. Order during Amazon Prime Day 2022 to get it for a super low price!