Hey there! This post may contain affiliate links. As an Amazon Associate, I earn a teensy commission from qualifying purchases when you buy through these links (at no additional cost to you). For more info, please check the full disclaimer.
Anxiety is an overwhelming condition. More than 40 million people in the US suffer from some form of anxiety disorder but don't even realize the symptoms until it gets dangerous. Thankfully, certain quotes for overcoming anxiety help battle the worst and offer relief from negativity during difficult times.
If you struggle with anxiety, it's important to know that you should never lose hope. Otherwise, you're just letting it win! Here are some inspiring positive quotes for anxiety to motivate yourself and deal with anxiety attacks.
Inspirational Quotes For Anxiety
Usually, anxiety kicks in when you have a tangle of negative thoughts in your mind.
But guess what?
The majority of the things we keep worrying about are not even worth it. This is what Plato has preached.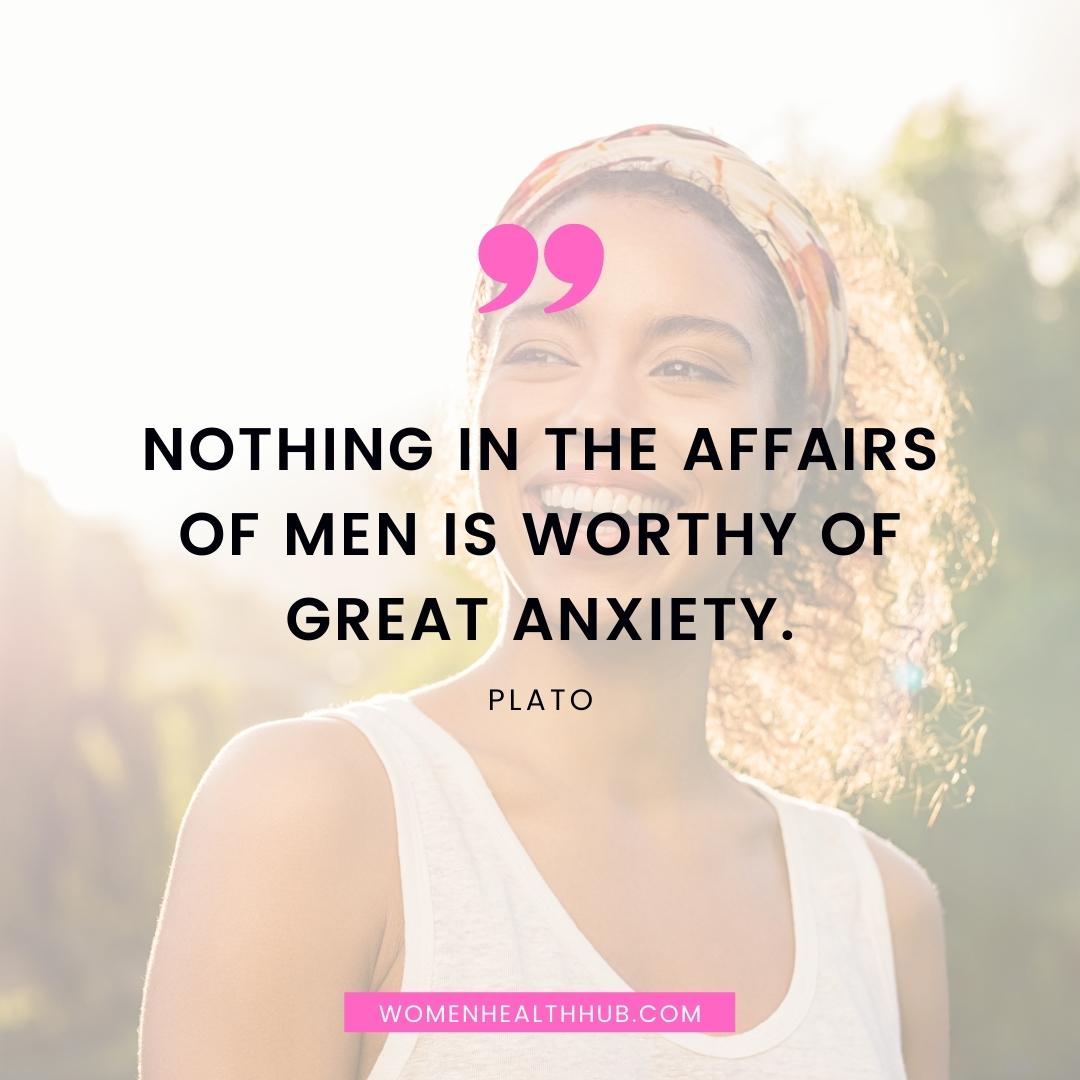 1. "Nothing in the affairs of men is worthy of great anxiety."

Plato
In other words, no matter what you're going through in your life, it's not important enough to lose your sleep over it.
Karen Salmonsohn, author of How to Be Happy, Dammit, is a prominent American proclaimed of having global recognition with over two million sold copies of her self-help books. She has distinctly discussed anxiety in her publications and teachers her readers how to take charge of their happiness with personality development tools.
Salmonsohn has written multiple inspirational quotes for anxiety and related issues. This one is certainly a major motivation:
2. "It can make you feel so overwhelmed that you have trouble doing simple things. Breathe. Take a small step at a time. You have got this."

Karen Salmonsohn
Salmonsohn's quotes for overcoming anxiety spell out the effects of anxiety on a person's life and how mentally draining it can be to live with this condition. The trick is taking a break from the hustle-bustle of life and reminding yourself that you can do it!
Let's read one of my favorite positive quotes for anxiety for further motivation.
Seth Godin, an inspirational entrepreneur, defines anxiety as "needless and unnecessary." Since he has suffered from various anxiety attacks, he's definitely a sane voice to listen to.
According to Seth, anxiety is a feeling that has no relation to the outside world and merely feeds on what you give.
3. "Anxiety is nothing but a repeated experience of failure in advance—what a waste."

Seth Godin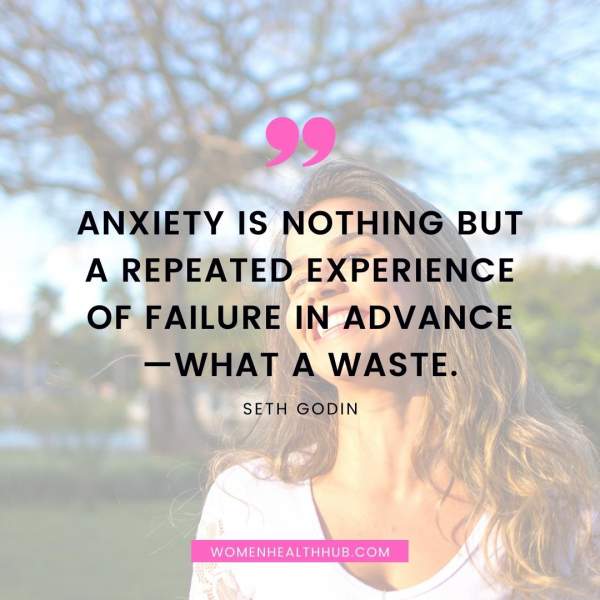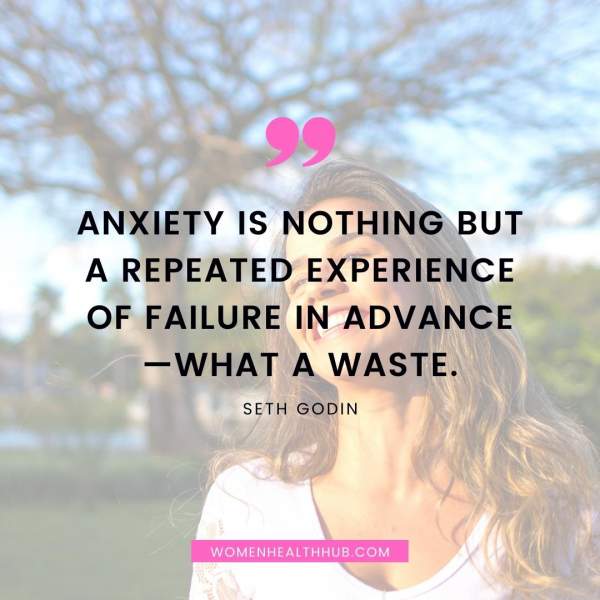 Therapists often recommend slow breathing exercises and muscle relaxation techniques in their quotes to combat stress and anxiety since they have proven helpful against anxiety attacks. Such practices can calm your body and mind enough to withstand internal fears.
Russ Harris seconds the belief in his quotes for overcoming anxiety disorders:
4. "Slow breathing, is like an anchor in the midst of an emotional storm: The anchor won't make the storm goes away, but it will hold you steady until it passes."

russ Harris
The truth is that anxiety might be hard to handle, but if you're up against it robustly, the worrisome situations can be managed easily. Sometimes, you need to let things happen and go with the flow.
Just like these quotes for anxiety sufferers explain:
5. "You don't have to control your thoughts; you just have to stop letting them control you."

Dan Millman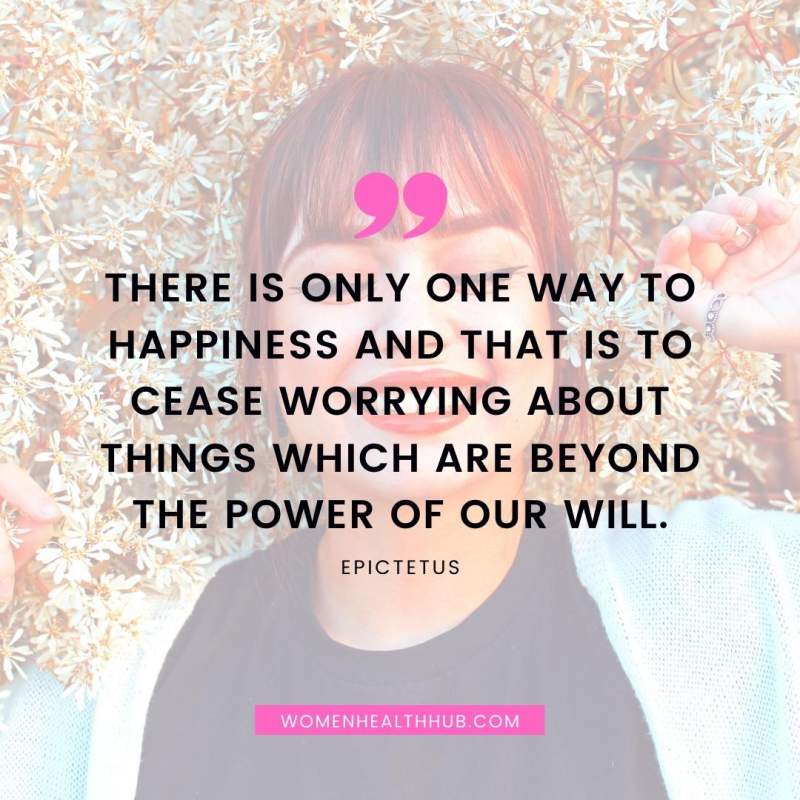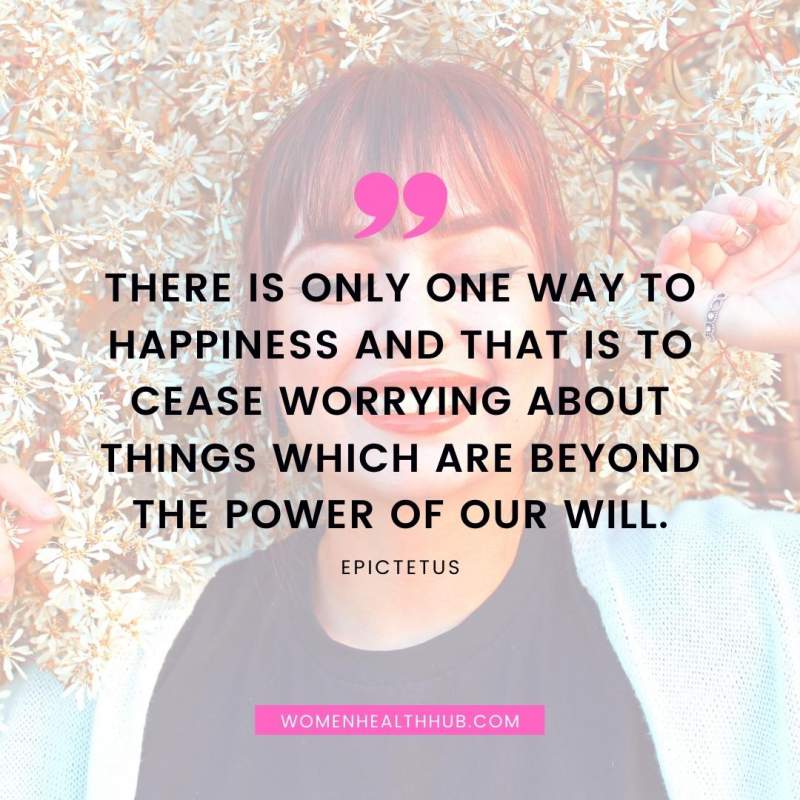 6. "There is only one way to happiness and that is to cease worrying about things which are beyond the power of our will."

epictetus
If you want one of those positive quotes for anxiety that can help you in fighting against this mental condition, then here's another one for you:
7. "Anxiety, I will transform you into something useful and productive. I will not bow down to you."

Jaeda Dewalt
Is there anything better than that?!
Jaeda Dewalt is one of the most renowned artists and writers. Her compositions on creating awareness regarding anxiety issues are commendable. Her inspiring quotes for overcoming anxiety have consistently highlighted that one should never bow down and lose hope.
Famous Quotes For Overcoming Anxiety
Anxiety is one of the most common mental conditions. According to verified US statistics, about 38% of women and 26.1% of men suffer from anxiety. This quotient of anxiety is quite high in women than in men.
Naturally, it also affects a wide majority of female celebrities we all know and love!
Taylor Swift, Selena Gomez, Kourtney Kardashian, Emma Stone, Oprah Winfrey, Adele, Ariana Grande, Lady Gaga, and even Nicole Kidman has suffered from some kind of anxiety disorder.
See what your beloved celebs (like Selena Gomez, Demi Lovato, and Zayn Malik) have to say about their struggle with anxiety. 💕
Because of their routine struggles, these actresses have often been open about living with this mental health issue. Many share various quotes about anxiety attacks or social anxiety they deal with daily or right before performances.
The following are some famous quotes for relieving anxiety to give you support during your tough days.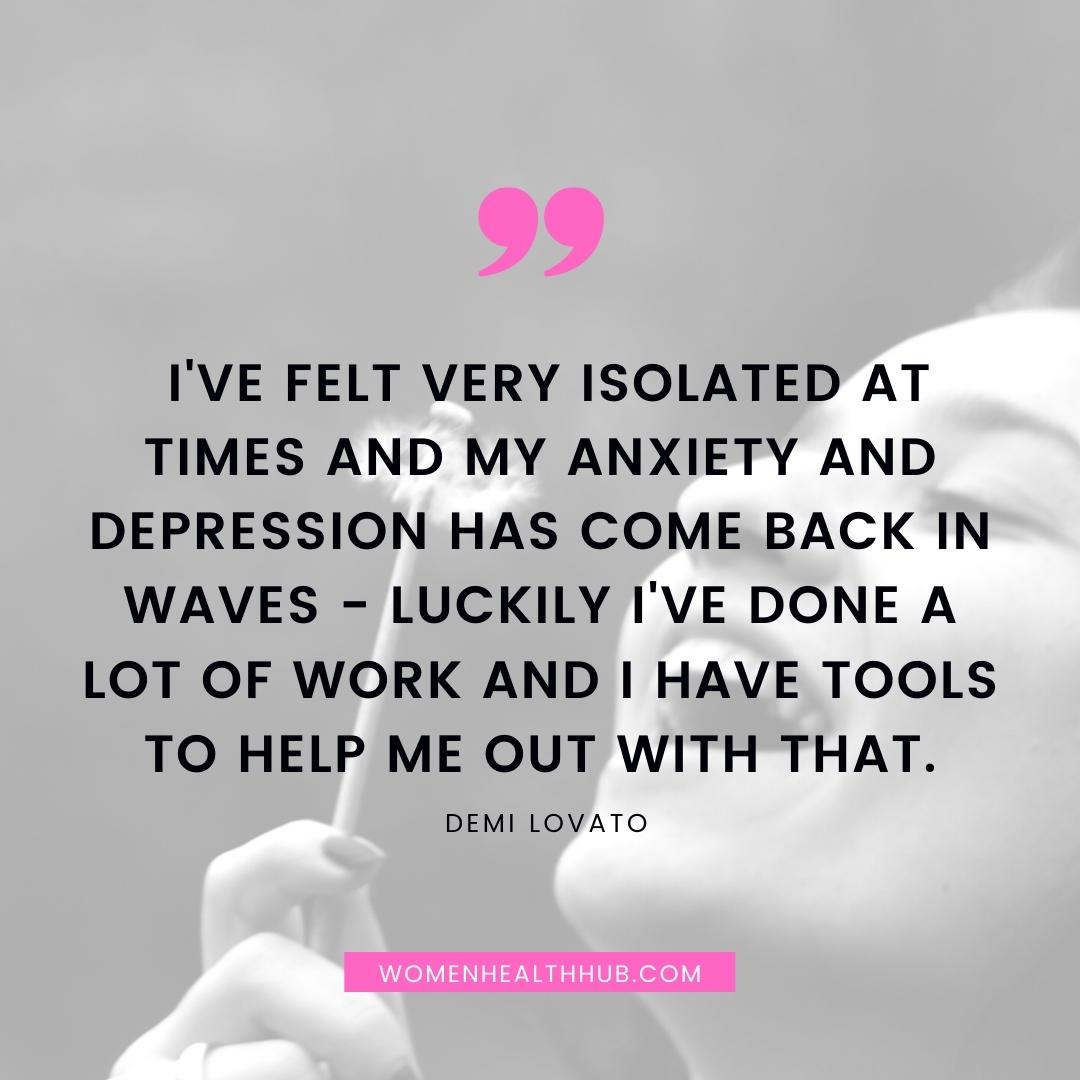 8. "I'm a very social person and so not being able to see people, I've felt very isolated at times and my anxiety and depression has come back in waves and luckily I've done a lot of work and I have tools to help me out with that."

Demi Lovato
Demi Lovato is a social activist besides a trendy American singer and actress. Throughout her career, she has been pretty vocal about mental disorders. particularly during the lockdown, she talked about how her anxiety and depression were creeping back into her life.
If you're unable to meet your friends for a while, it could take a toll on you! Now that the disease is under control, it's the best time to let your loved ones know how important they are to you. Go out and have a fun night!
Read More: 15 Exciting Sunday Self-Care Ideas For Day And Night
Similarly, Emma Stone, an Academy award holder actress, also opened up publicly about her experiences with anxiety and panic attacks. Her quotes for overcoming anxiety are pretty inspirational. Talking about it, she once said:
9. "Everyone experiences a version of anxiety or worry in their lives, and maybe we go through a different or more intense way for longer periods of time, but there's nothing wrong with you."

emma Stone
People consider mental disorders a social stigma and thus, refuse to talk about them. But Emma encouraged people to break the pattern. The actress has suffered from this situation and regards it as completely normal.
Shawn Mendes, an American singer, has also spread awareness regarding anxiety and other mental conditions.
One of his famous quotes for anxiety relief is:
10. "I knew people who suffered from anxiety and found it kind of hard to understand. But then, when it hits you, you are like, 'Oh my God, what is this?"

Shawn Mendes
Selena Gomez has discussed her obsession with Instagram and how it got extremely damaging for her self-esteem and confidence. She says anxiety is something you have to live with throughout your life, but there's always something you can do about it.
11. "Taking a break from social media was the best decision that I've ever made for my mental health."

Selena Gomez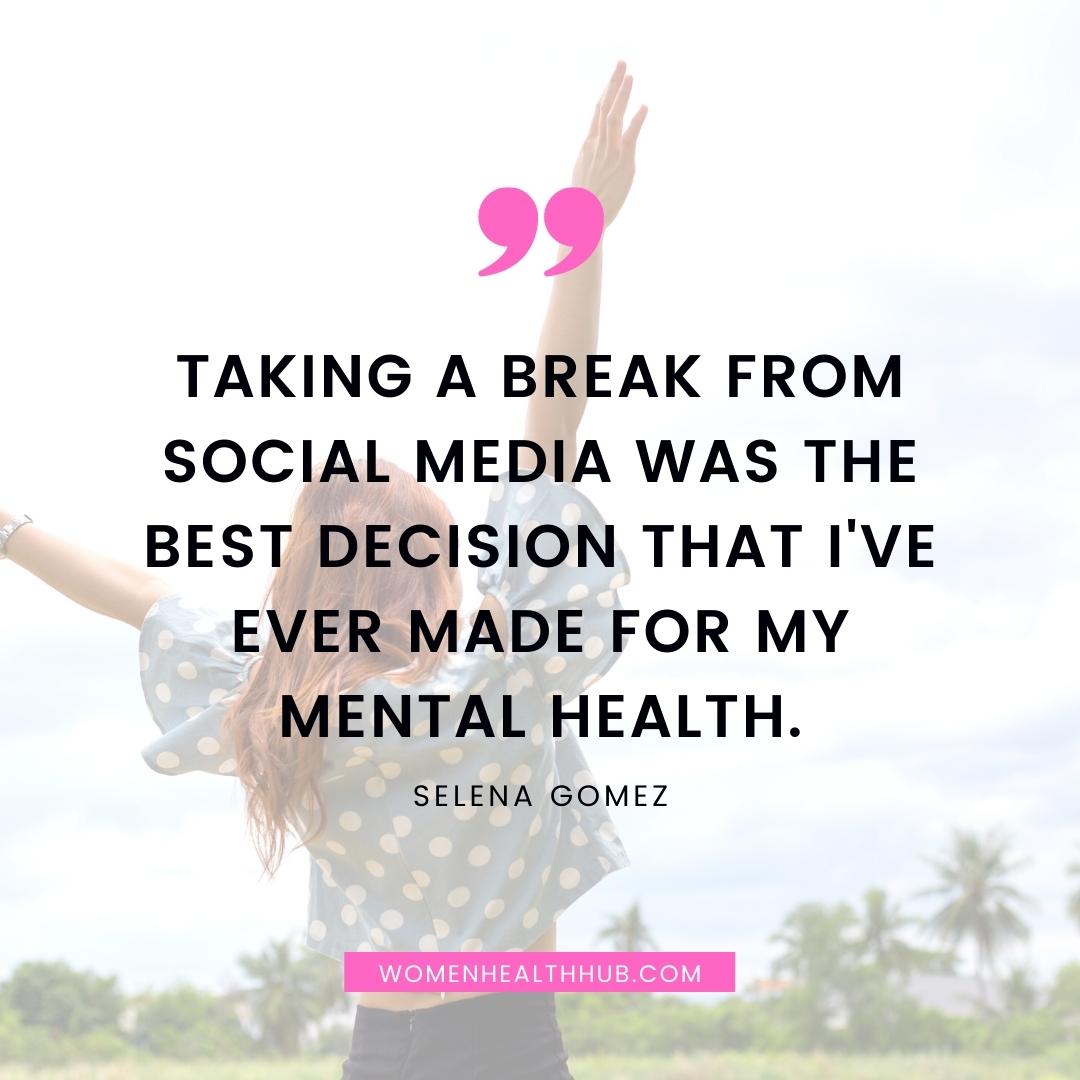 A 2020 research published in Cureus clearly states that using social media apps like Facebook contributes to disastrous anxiety disorders from an early age.
So maybe, that's exactly what you need as well! If you've been too hung up on social media, take a break and delete it right away.
Motivational Quotes For Social Anxiety
Social anxiety is one of several common forms of anxiety. It's a constant fear of being judged. Such a person feels hesitant and uncomfortable in public gatherings.
Social anxiety can be devastating at times, but you can overcome it gradually. Let's go through some amazing quotes about social anxiety struggles.
Jennifer Lawrence is an Oscar awarded American actress with a global fan following. Jennifer was merely a child when she was diagnosed with social anxiety disorder.
She often shares motivational quotes for overcoming anxiety and what she deals with during anxiety attacks.
12. "When I started school, the light went out. It was never known what it was, a kind of social anxiety."

Jennifer Lawrence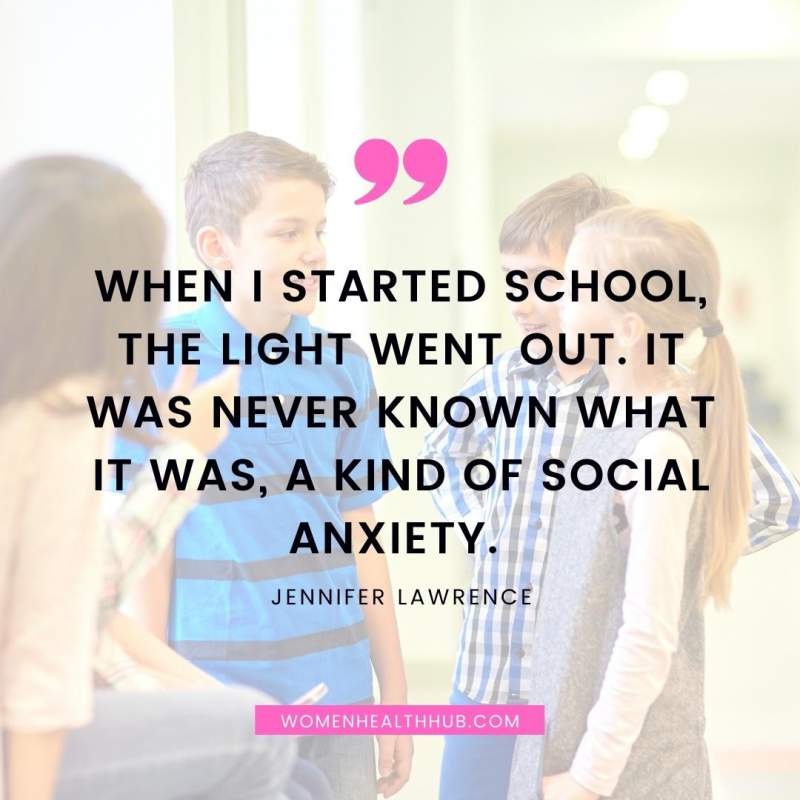 Jennifer has always emphasized how difficult it is to live with anxiety and how mentally draining it can be.
But should you keep thinking about it?
Social anxiety typically brings out the fears of things having no existence in the real world. It makes you feel insecure about things that shouldn't matter – like your hair, clothes, voice, shoes, etc to the point of self-loathing.
A profound saying by a prominent American motivational speaker, author of more than 20 NYT bestsellers, and professional therapist can help you in moments like these:
13. "What other people think of me is none of my business."

Wayne Dyer
Jodi Picoult is yet an American author who gained immense success in writing motivational stories and novels. She has sold over 40 million copies and made her name in the industry. Picoult has clearly stated that social anxiety is not taboo in all her quotes for social anxiety.
14. "Anxiety is like a rocking chair. It gives you something to do, but it does not get you very far."

jodi Picoult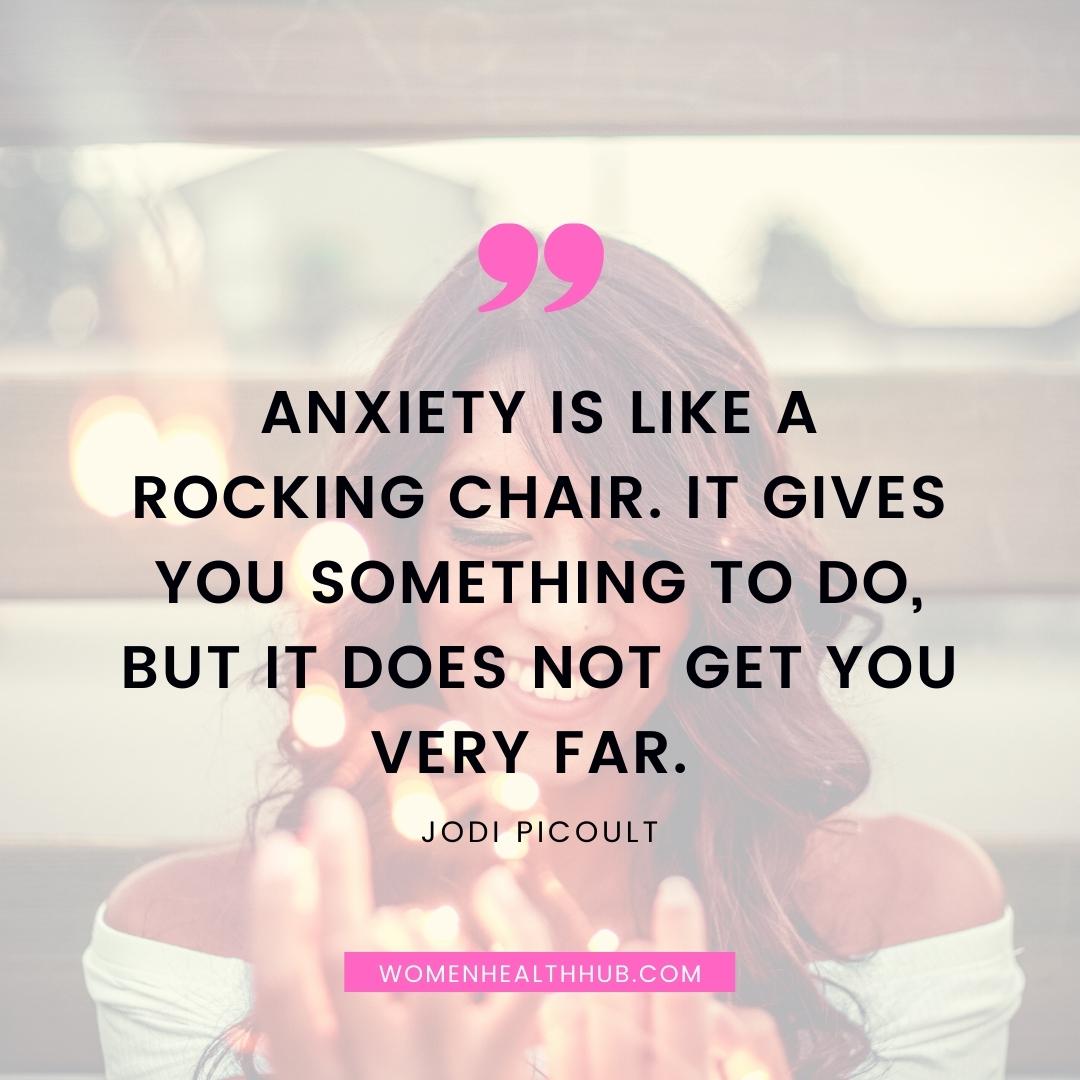 Shyness is a rather tame form of anxiety, as explained beautifully by Susan Cain in one of her quotes for overcoming anxiety:
15. "Shyness is about the fear of social judgments – at a job interview or a party you might be excessively worried about what people think of you. Whereas an introvert might not feel any of those things at all, they simply have the preference to be in a quieter setting."

Susan Cain
The sad part is that if you continue hiding behind the wall of social anxiety, you'll miss out on a lot of amazing things out there.
16. "I wondered how many people there were in the world who suffered, and continued to suffer, because they could not break out from their own web of shyness and reserve, and in their blindness and folly built up a great distorted wall in front of them that hid the truth."

Daphne du Maurier
Oprah Winfrey, one of the wealthiest celebrities globally, also suffered anxiety. Her quotes on anxiety attacks and motivational quotes on anxiety always told people the importance of not letting the condition take the best from you.
One of her famous quotes on anxiety and stress states:
17. "In the beginning, it was just sort of speeding and a kind of numbness and going from one thing to the next thing to the next thing. I will tell you when I realized that I thought, 'All right if I don't calm down, I'm gonna be in serious trouble."

Oprah Winfrey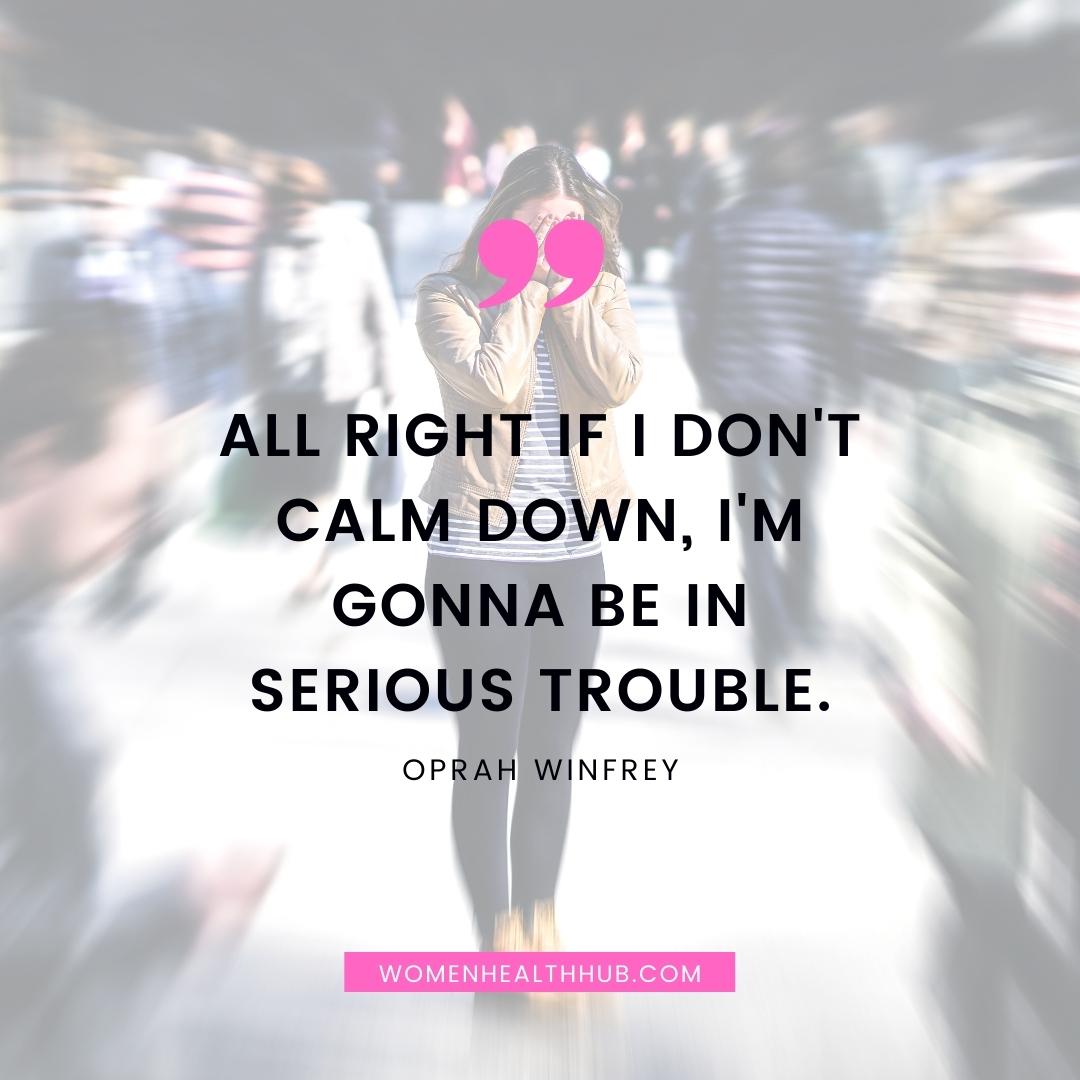 Quotes On Anxiety Attack
Anxiety attacks, more commonly called panic attacks, are described as vulnerable episodes of fear, hesitance, and discomfort. Severe forms of anxiety can result in panic attacks and it can render one helpless at times.
The following are some of the best quotes for overcoming anxiety attacks that can inspire you to combat this disorder.
We lose numerous opportunities to fear and anxiety. This is what keeps holding us back from experiments and achievements. George Addair, a well-known real estate developer, has struggled with anxiety for a long time and believes that stepping back isn't the solution.
18. "Everything you have ever wanted is sitting on the other side of fear."

George Addair
Zayn Malik is a British-Pakistani singer with millions of fans and followers from all over the world. Despite his immense talent and success, the singer suffers from severe anxiety and frequent panic attacks.
In one of the famous quotes on anxiety attacks, he elaborates what it's like to live with this condition: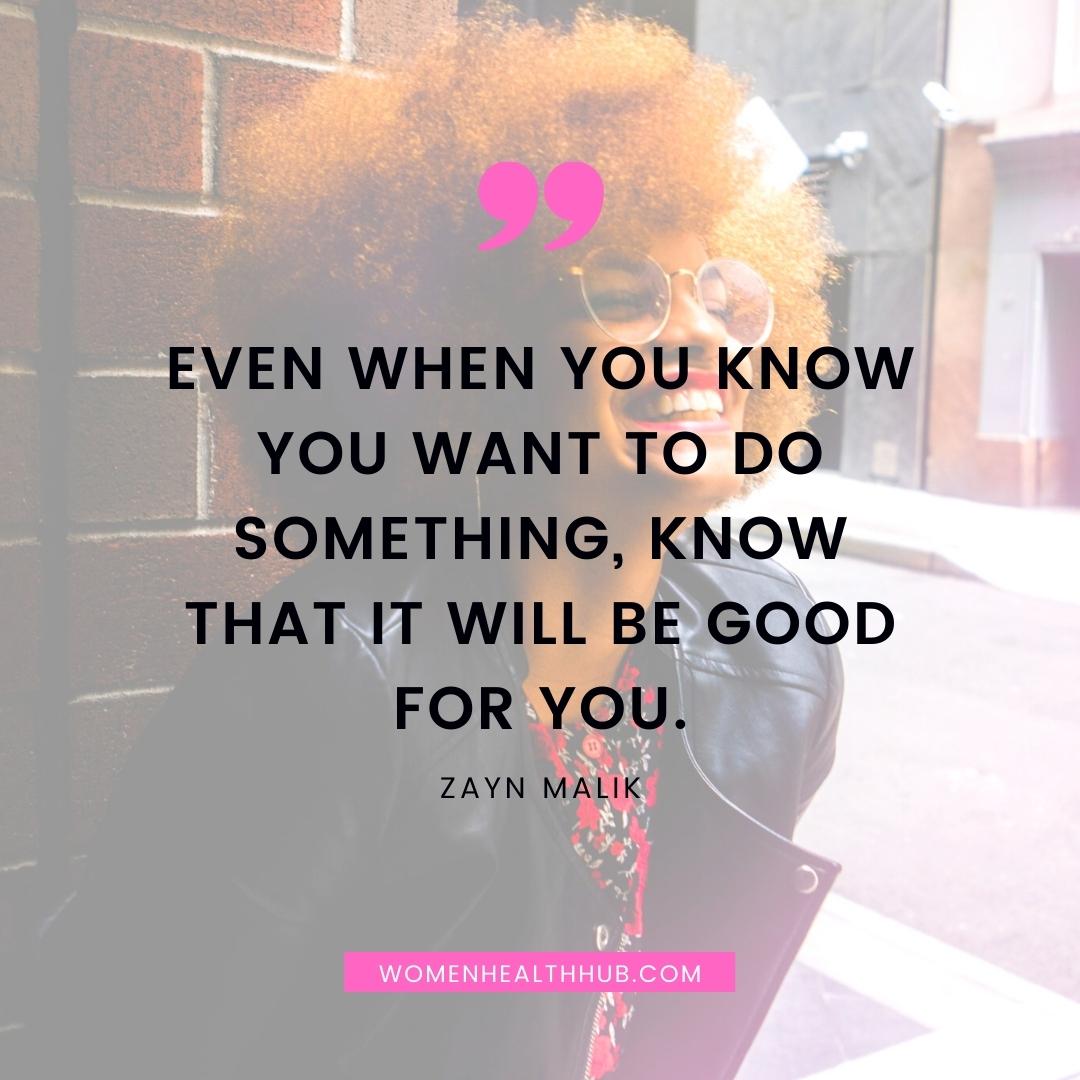 19. "That's why my anxiety is so upsetting and difficult to explain. It's this thing that swells up and blocks out your rational thought processes. Even when you know you want to do something, know that it will be good for you, that you'll enjoy it when you're doing it, the anxiety is telling you a different story. It's a constant battle within yourself."

Zayn Malik
His quotes for overcoming anxiety perfectly depict the challenges and hard work you have to face during the ordeal.
Final Thoughts
Hopefully, you'll find these quotes for overcoming anxiety and stress useful. If the condition persists for a long time and is continually interfering with your life, it's best to consult a doctor or a therapist. They can help you deal with this condition confidently and you won't feel alone during the journey.
References
https://www.nimh.nih.gov/health/publications/social-anxiety-disorder-more-than-just-shyness
https://www.ncbi.nlm.nih.gov/pmc/articles/PMC5573566/
https://www.nimh.nih.gov/health/statistics/any-anxiety-disorder
https://www.ncbi.nlm.nih.gov/pmc/articles/PMC7364393/